The Singularity Industries ONI: Silicon MEMS IEMS, Made in Silicon Valley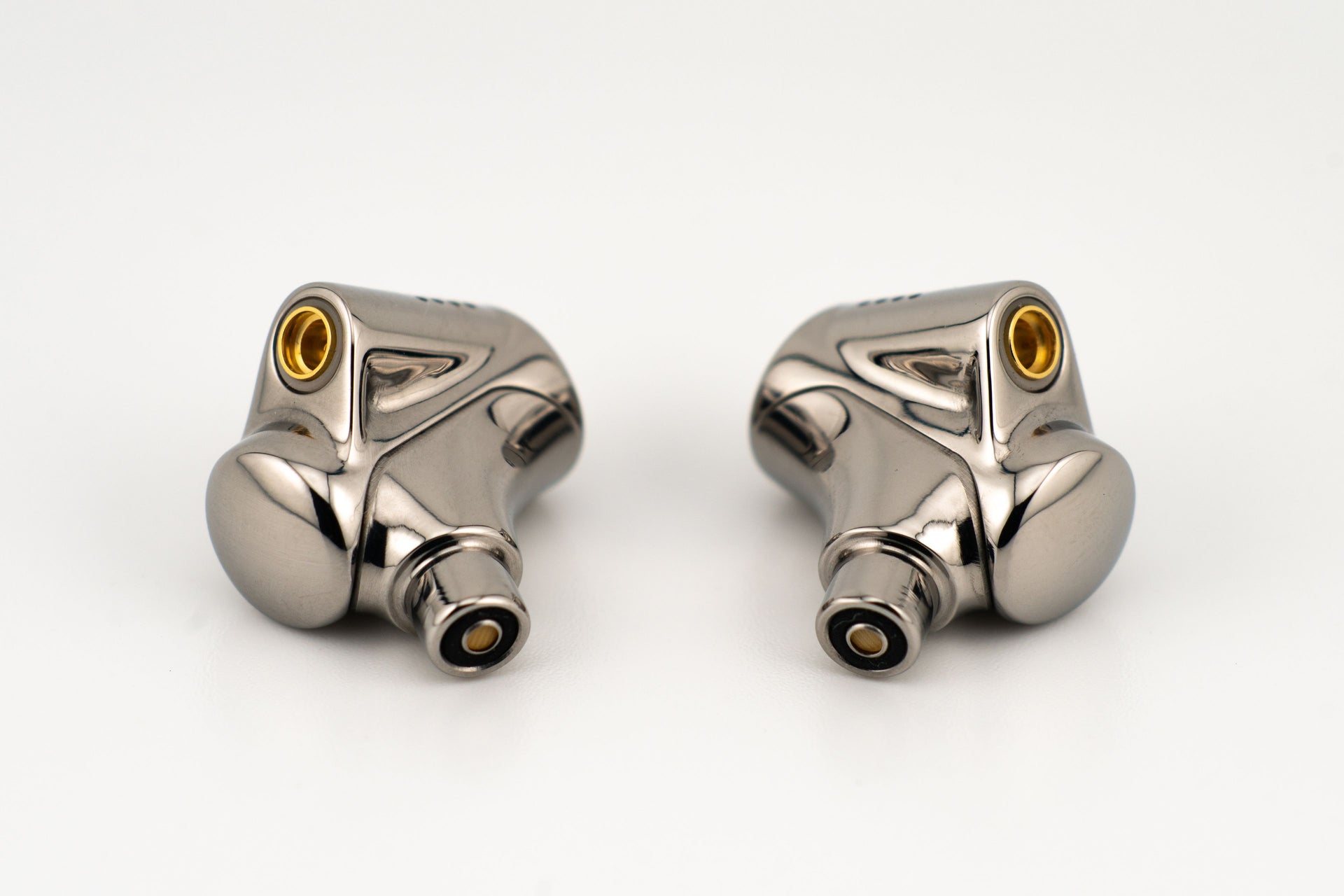 Published Sunday, July 9, 2023
        Every once in a while, a game-changer appears on the audio scene. Singularity Industries is proud to introduce the ONI, the world's first in-ear-monitor (IEM) to utilize monolithic silicon MEMS (Micro-Electro-Mechanical Systems) transducers. The ONI delivers transcendent sonic clarity and speed, in a lightweight and uncompromisingly designed package. 
        The ONI leverages twin xMEMS Montara drivers - lending each IEM 48 silicon radiating surfaces that exhibit remarkably low mass and high stiffness. Thanks to these properties, along with the power of the inverse piezoelectric effect, the drivers powering our IEMs can accelerate to match the musical signal 30-150 times faster than any existing transducer, translating into more beautiful and accurate music for you.
        Using these novel drivers, the ONI delivers unprecedented phase accuracy. You'll enjoy the subtleties and sense of space in your music like never before, whether it's classical symphonies, heavy metal, jazz, or pop.
        Despite the advanced technology packed within, the ONI is lightweight and compact. Each IEM weighs just over 5 grams and measures a little over 19mm in length. The ONI's body is crafted from billet grade 5 titanium, carved meticulously using a 5-axis CNC machining process. The result is a sleek, comfortable IEM that ensures comfort even during extended listening sessions.
        We've also taken care of damping and isolation. The twin drivers in each ONI are embedded in a 3D-printed elastomeric core that efficiently dissipates mechanical vibrations, thus enhancing sound accuracy. This material also protects the transducers from external shock or vibrations, ensuring extreme durability.
        The ONI features vented transducers that don't seal off your inner ear from the world, reducing pressure on the eardrum, preventing the buildup of sweat or earwax, and improving comfort. Despite this vented design, the ONI significantly attenuates background noise, allowing you to focus on your music.
        In addition to being the first IEM to deliver silicon drivers, the ONI is designed and manufactured in Silicon Valley, California. Everything from the machining and finishing of the shell, 3D printing of the acoustic chamber, micro-assembly of electronic components, to the mechanical assembly of each IEM takes place in Milpitas, California.
        We've also made sure that the ONI is compatible with the iFi Diablo-X amplifier. The xMEMs transducers require specialized amplification, and the Diablo-X is the first amplifier that supports the unique needs of xMEMS transducers. Therefore, it is a natural partner for the ONI.
        The ONI ships approximately five weeks from the time of purchase. Embrace the future of audio with the Singularity ONI - the world's first IEM utilizing monolithic silicon MEMS transducers, and take your audio experience to the next level.